The city that carries the same heartbeat as the one I live in. The city that is divided between the old and the new. The city that gives me hope.
Having spent 5 days in Hong Kong, I dare say there is some sort of paradise trapped beneath the rough surface of this city. It is a love-hate relationship. But I am pretty sure I would be making a yearly pilgrimage here from now on. I would choose another month though, maybe march? The chilly weather was not what I had expected. Having lived in Sweden for half a year, I thought I had bragging rights to claim I knew everything about weather. It's strange how we go to nearly every country and all we talk about is weather. Well, enough of this weather talk syndrome.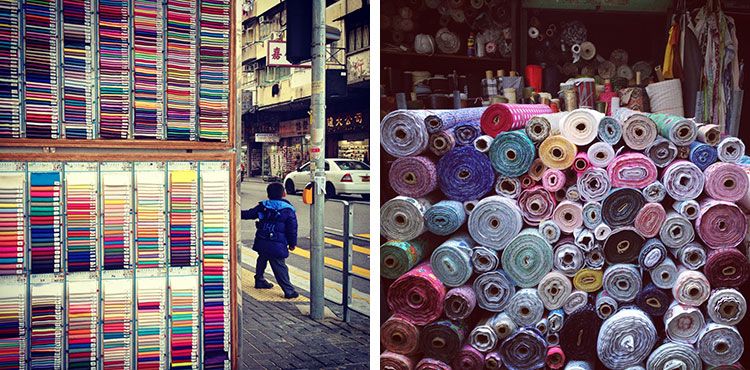 I spent 3 days in total sourcing and picking out textiles for Oh Mignon! (the name as of now). It was more stressful and arduous than I had imagined! I was faced with a mountain of choices and selections to make before all five days were up. To think that I had initially wanted this to be a mini holiday/work trip, what a load of bullocks! I shall never attempt to squeeze such terrible planning into a trip ever again. On the flip side, at least I got to see some of the beautiful parts of the city and meet up with old friends!
The word compact definitely comes to mind looking back. Buildings, street advertisements, people and even goldfish in plastic packets were jam packed and sandwiched together. Such is life on a tiny plot of land. To sum it up, this trip feels incomplete to me! After all, I barely had a moment to breathe and absorb all sights and sounds. Hong Kong, I will be coming back for you!