Two weeks ago, I featured some of these beauties in one of my pictures as a styling prop. The only difference was, they were white in colour. I am not great at deciding in advance what colour palette I need for a shoot or a concept. So this makes the perfect last minute solution for me when I need something extra in a picture to gel everything together. I love how simple it is to make and how it does not require you to constantly have to run to the art supply store (where I know I will end up getting too many colours and never to use them again)!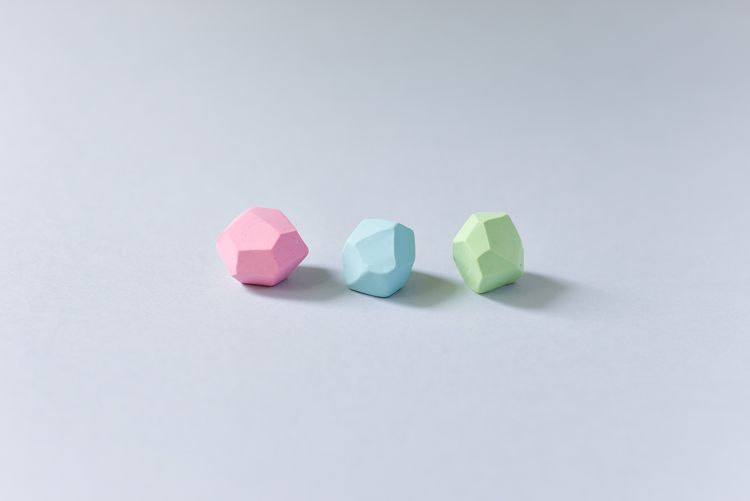 Here are the secret ingredients to making some yummy looking stones:
White polymer clay
Chalk Pastels
Penknife
Oven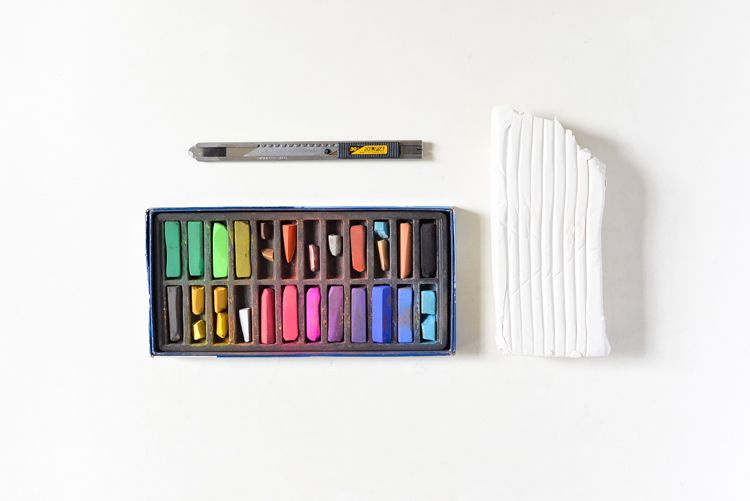 Pardon the hideous looking chalk pieces, I should seriously consider throwing some of the tiny bits away. The only time I remember using these for 'artistic' purposes was when I was in product design class. And no, I was not good at it.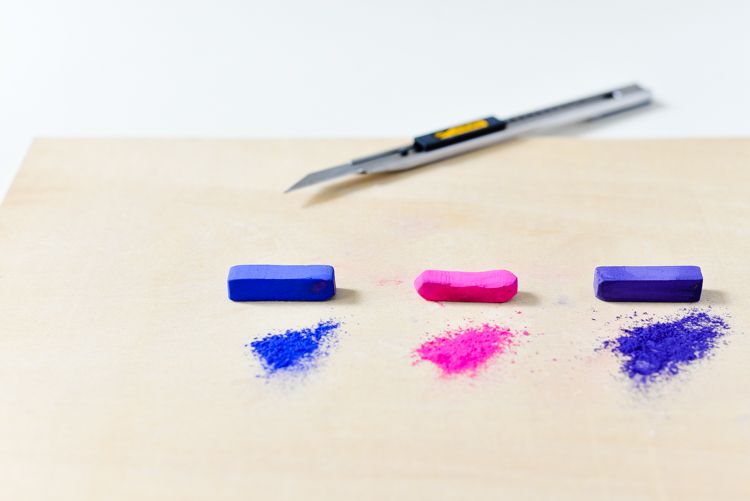 Once you shove the sentimentality aside, you need to shave the chalk with your penknife to get a pretty powdery mess. The vibrancy on the chalk will not be transferred onto the polymer clay with just a few shaves, you probably need the whole bar and that is why this DIY is only for pastel coloured stones (insert feeble laugh).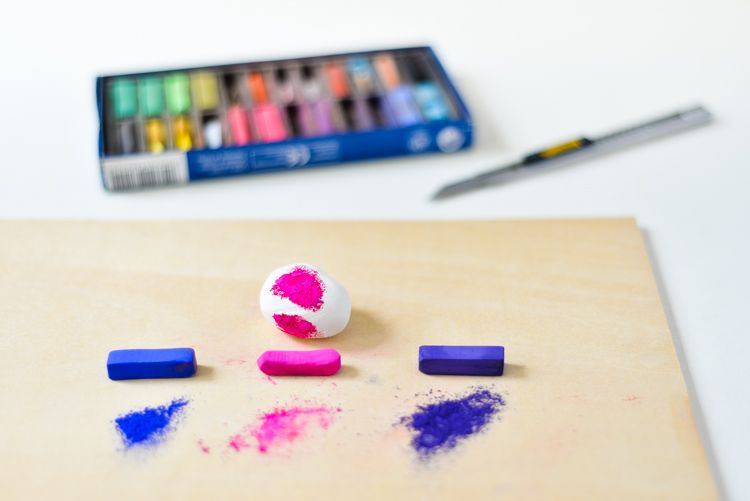 Mash the powdery chalk into your clay and knead them up till the colour is evenly distributed. Add more chalk till you get the colour you want.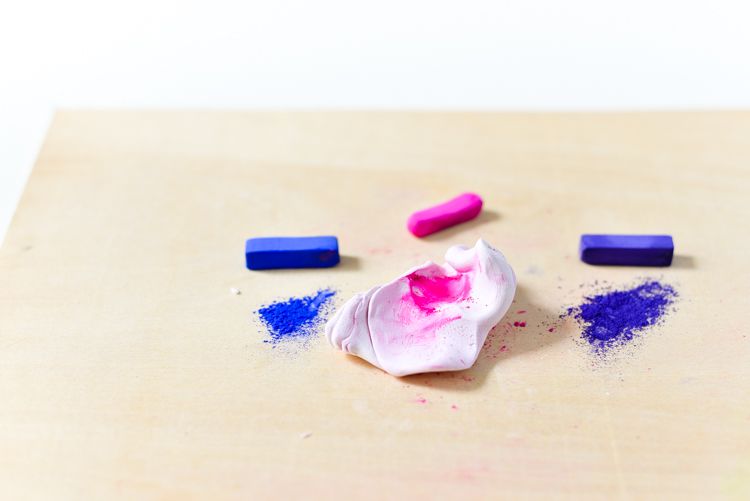 Experiment mixing different colours for the adventurous one!
And when you are done, ta-dah! You get chewing gum look-a-likes! Honestly, you can stop here if you want. They would make super funny magnets for the fridge, imagine sticking gum to secure your notes from sliding off.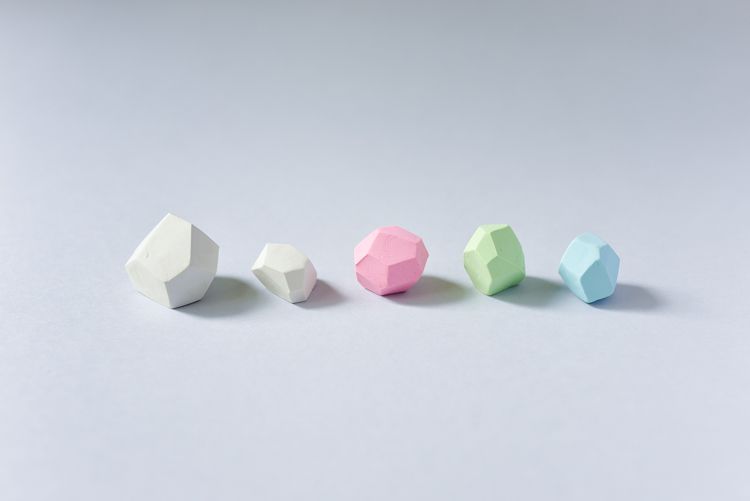 But if you prefer to try your hand out at making these gemstones, you have to roll them into a ball and then cut slices away to form a geometric shape. It takes practice, so try a few times to get a hang of it!
The last step would be to pop them into the oven at 120 degree celsius for approximately 15 minutes. Leave to cool and when it's ready, give yourself a high five. You go Glenn Coco!