Contrary to said title, it is not my birthday today. It was 12 days ago. I had a good day, and it was good because I ate a ton of my favourite yakitoris at the best place on earth. Also, my boyfriend bought me a cactus, which in my books is quite romantic as I lost a plant recently. It was a cute cat planter with one or two pre-mature alyssum flowers, but it fell off the ledge and broke in two (along with my heart).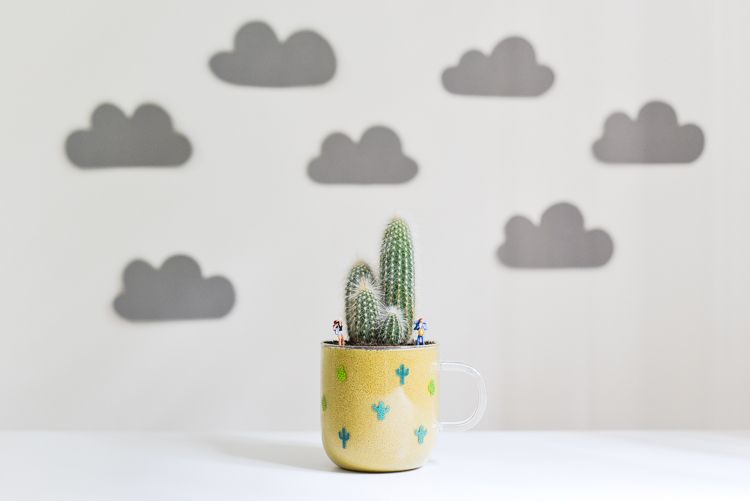 Well, it's been replaced by two adventurers amongst the wilderness now! He tried to copy my art though. 😉 In a long ago past, I used to work with miniatures. Maybe one day I will think about creating art again.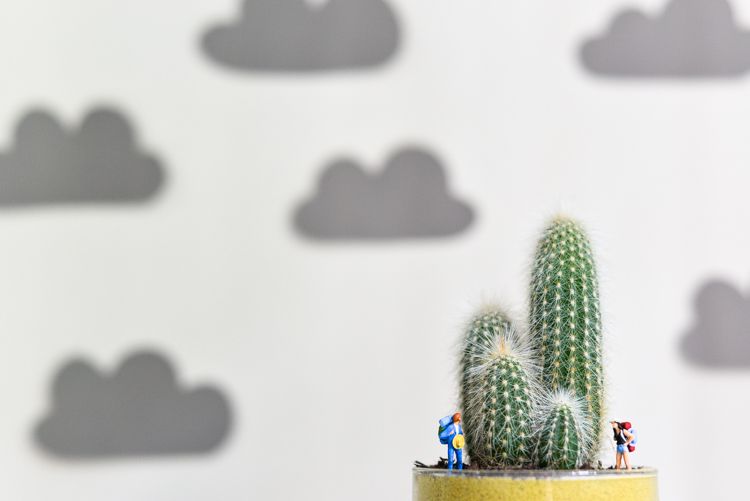 This week is going to be a cactus-filled blog posting week. I have a couple of paper cut cactuses which I did last year and I haven't got a clue what to do with them. With the sudden rise in cacti loving posts that I've seen popping up on almost every virtual space, I might as well hop on the bandwagon. I love cactuses, especially ones with flowers! But I probably wouldn't get a chance to plant more in my current home. So, I thought of a few projects that will help quench that thirst! Stick around!