Pom poms. My new obsession, amongst many other things which include consumables (if one must know, I'm really craving for buttermilk waffles like a freaking pregnant woman right now).
So it is, that I have been making fluffy round pom poms for months now and recently it dawned onto me that they look a hundred times cuter when they are triangular! Add on a pair of goggly eyes and they are to die for! Yup, I'm totally squealing behind the screen now. A haircut always does wonders!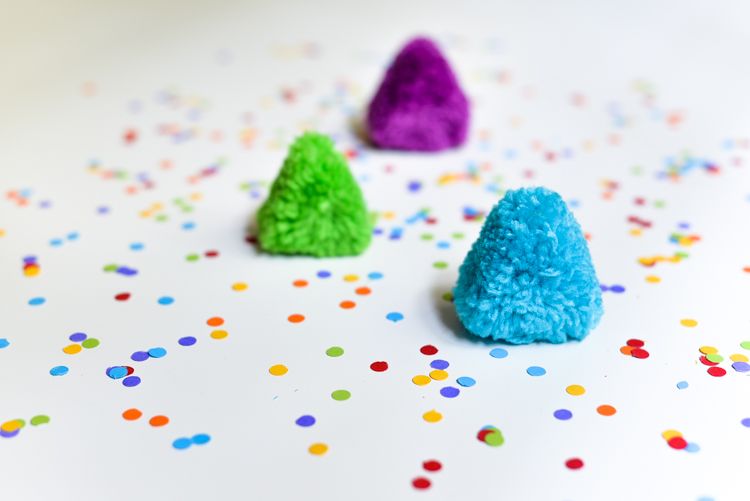 I love how they turned out, looking very much like onigiris with their rounded corners! Although the green ones look like grass hedges straight out of a perfectly manicured garden. The day starts off better when you have one sitting on your desk staring at you. My desk is a lie though, no sane desk looks like that. I just happen to be in the midst of revamping my room and decluttering. I wish I could say it's going swimmingly well, but no, it's not. It's been more than a week and I took forever spray painting my old shelves! But, tomorrow. Tomorrow will be better.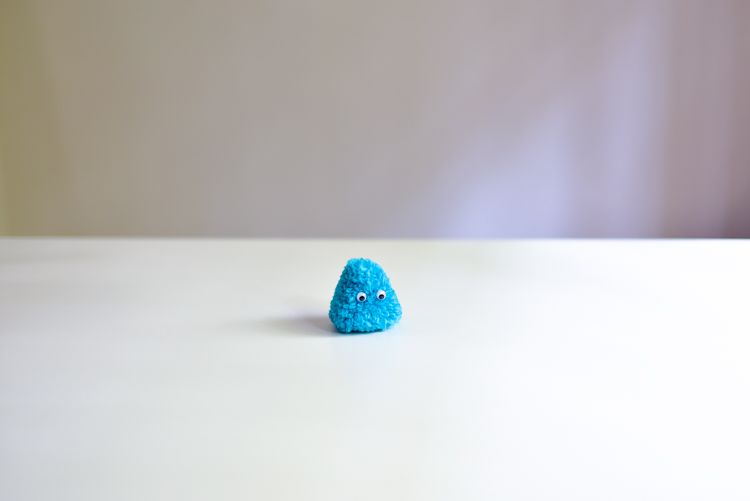 I'm sorry, I'm digressing again. And no, it's not cool to topple your friend. But he is supposed to be a pompous ass. I know being pompous doesn't suit him, too cute for that! It was funny when I thought about it though.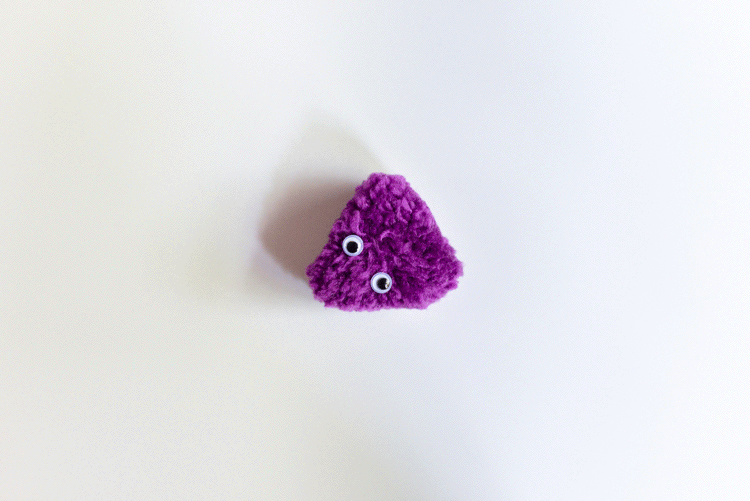 It's real simple making these pom poms. Yarn, scissors, a pom pom loom or you skip that like me and just loop it around your hands. I looped them about 70 to 80 times around my four fingers. Instead of cutting them the usual way into a ball, create three sides and cut them flat.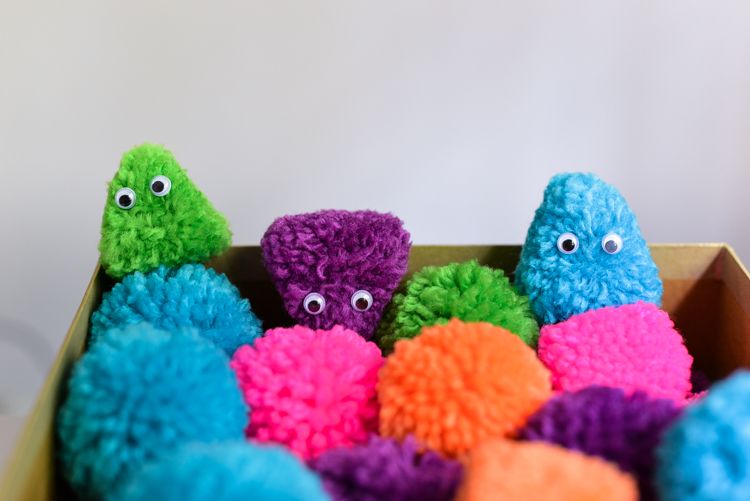 Put a little pin on the back and you have a new friend to bring along wherever you go! Till the next time, xoxo!