Lately, I have been working my butt off building up on my inventory for the shop. And on occasion, I mess up because I get too tired or my mind starts wandering off as I'm doing the same mundane task of cutting shapes. You snooze, you lose. When that happens, I feel like stabbing someone with my scissors. I am sure we all have those moments. *shifty eyes*
So, this little cutey here was a result of me messing up. I was cutting up clouds and bam!, I forgot to give enough allowance for this particular one. It was such a big piece and could definitely be used for something. That something is now a shiny cloud sitting on my table!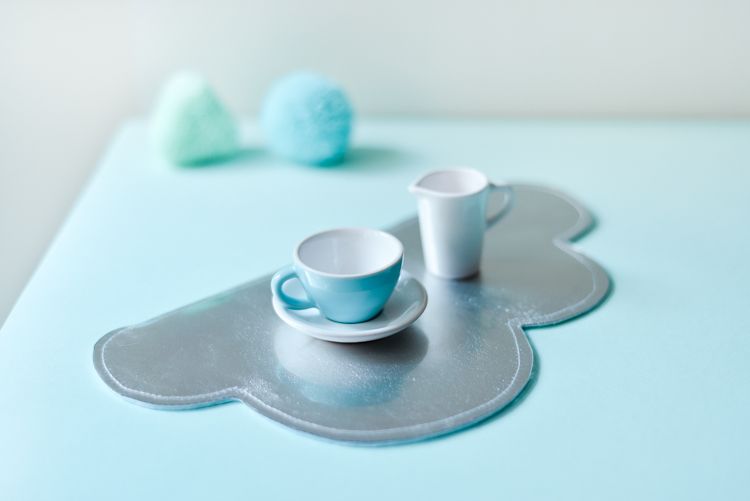 This cloud placemat is so simple to make and you can use just about any fabric you desire.
You need:
Clear vinyl
Fabric of your choice
Stiff felt
Scissors
Basic sewing skills
Start by drawing your cloud pattern on all three pieces. I used the stiff felt as a base because I felt that my shiny fabric was too soft. I wanted the placemat to feel more solid. The clear vinyl prevents water from seeping into your fabric. Of course, the whole mat is not entirely waterproof, so do clean up spills quickly!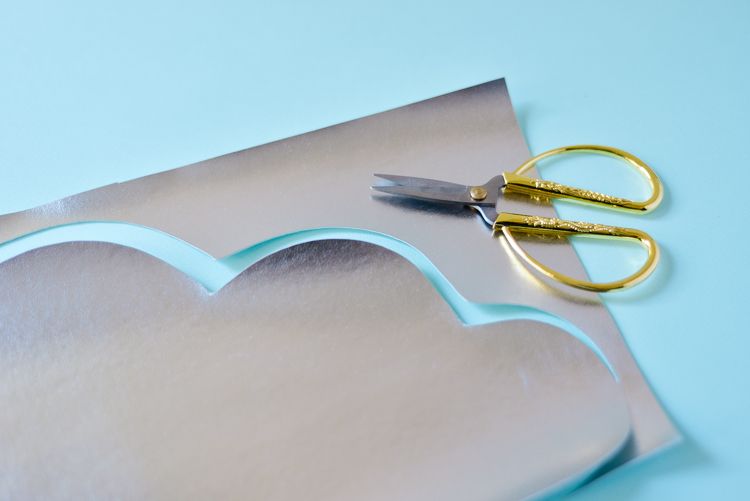 Cut out the cloud when you have transferred the pattern on each piece.
Sandwich your shiny fabric in between the base and vinyl. Finish it off by sewing all three layers together! If you do not have a sewing machine, simply use a blanket stitch with some embroidery thread to finish. When you sew with vinyl, do use a teflon footer or tape the base of your metal foot with masking tape.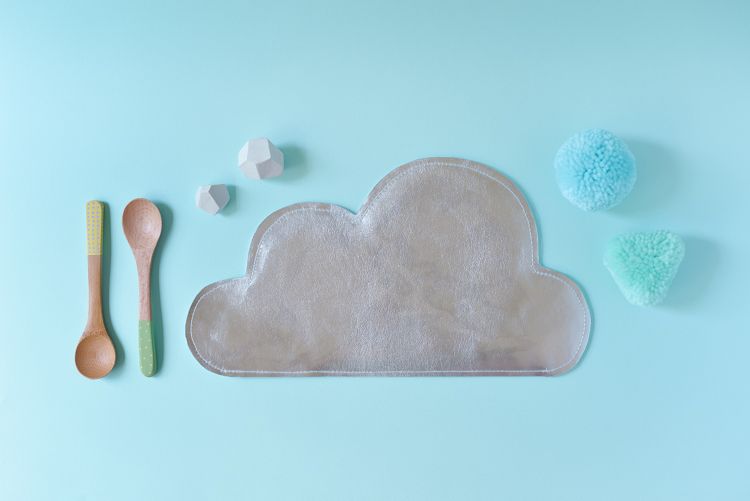 Ta-dah! You are on cloud nine, give yourself a pat on the back.