Last night, I was tossing and turning in bed racking my brains over a pattern for a triangle clutch bag. It caused me so much distress that I ended up dreaming of experiencing an earthquake and a marathon all in one! To get out of this sad hamster wheel, this morning was spent trawling the web for some inspiration. It helped a little as I realised I was over thinking my pattern and not letting the fabric speak to me. Let's hope these beautiful works of art can give me at least a part of their magic!
(Alpha Cruxis Clutch Bag here, Celine Berlingot Twisted Clutch Bag here)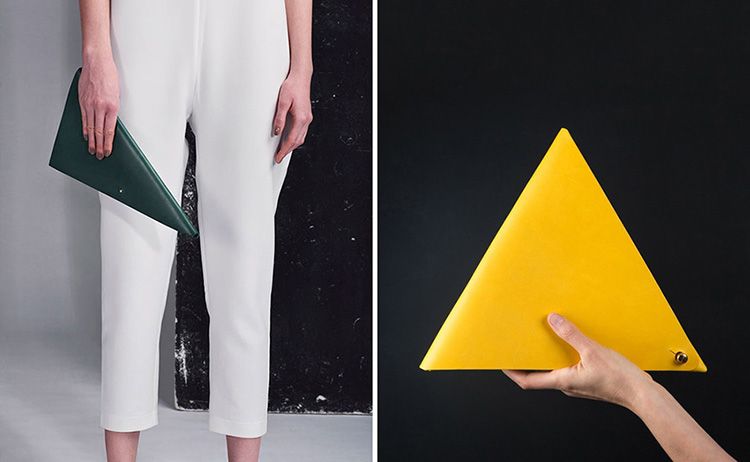 (Clean Everything Folded Clutch here, M.Hulot Clutch here)
Aren't these clutches awesome? I love the clean lines and minimalist aesthetic. Being pretty clueless about fashion trends, some of these might not be in season anymore. However, they are definitely timeless classic pieces on their own!